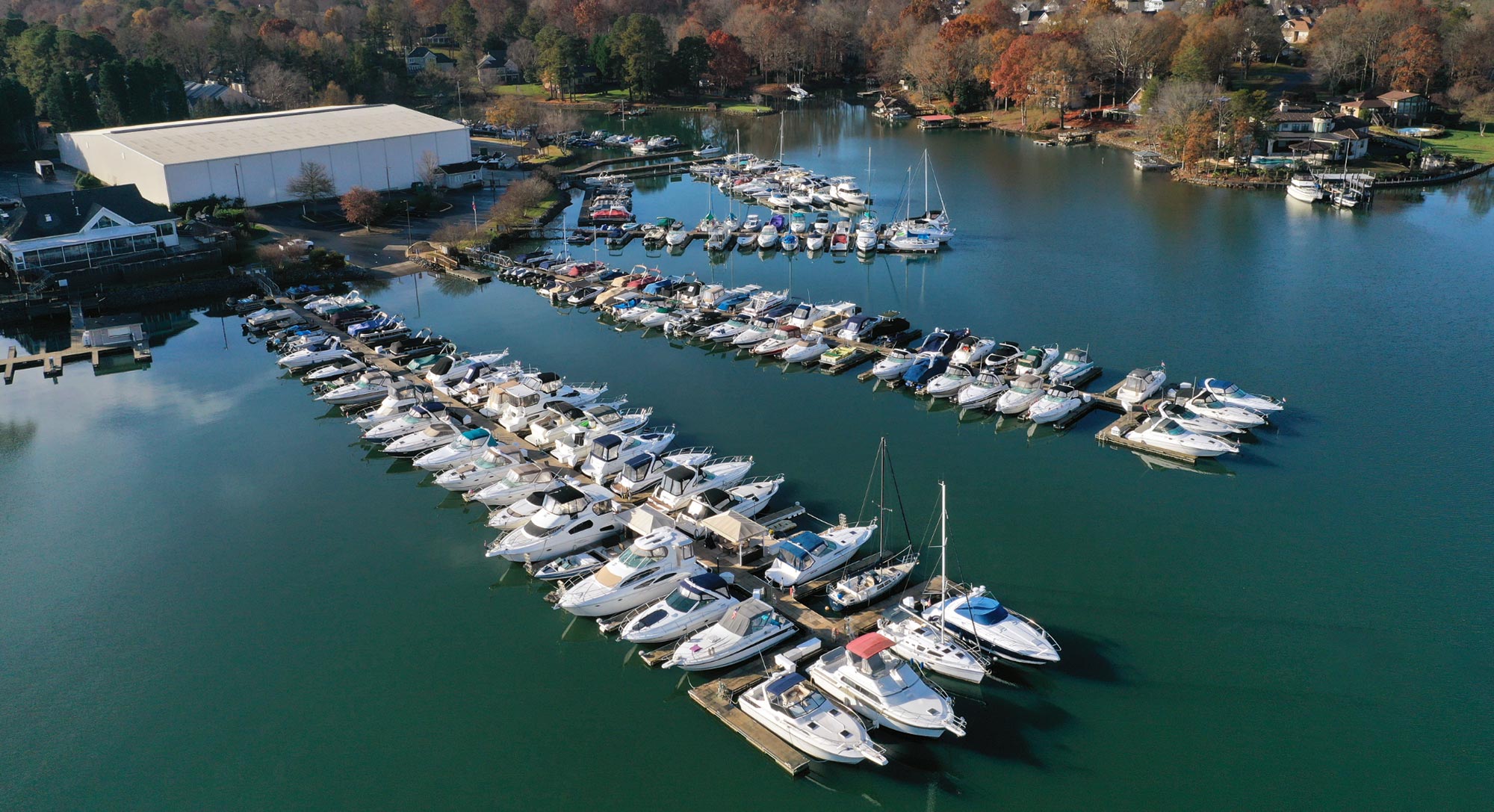 Dry Storage
Protected

Over 350 boats can be stored in the fully enclosed facility, safe from sun damage, weather, and more

Environmental

Both forklifts are run on propane instead of diesel in order to keep soot out of the air and off of your boats.

Clean

Floor sweeping is run twice a week to minimize any accumulated dust from daily operation.

Convenient

Building is located directly next to cleaning and maintenance racks with water and power for detailing or service.

Sizing

Capable of housing any boats that range from 17' all the way up to 29' in length, with height taken into consideration.
Wet Storage
Secure

Every Dock has a 24 hour secure gate system to keep the marina expeience safe and enjoyable. Guests utilize a keycard for entry.

Comfortable

With comfortable 6' wide walkways, pull carts for groceries/personal items, and the flexibility to decorate, the docks are a home away from home.

Flexible

We can support 200 boats of varying sizes, from 10' x 20' all the way up to 16' x 38'.